Pastor Bruce and Susanne Mont
We are so thankful that you have taken time to come and visit our Website, We pray you will take a chance and come to visit in person as well. We believe the church is more than a collection of different people from different backgrounds. The church is the Body of Christ that has been brought together by His Spirit so that we can worship, grow, learn, serve and be sent in mission to those around us.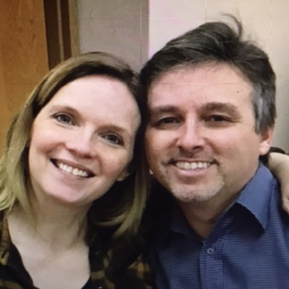 There is something special about the family of God that is different from anything else you will find in this world. We know it is no accident that we are together on this journey through life. Through the struggles and through the joys we are finding a common purpose and direction along the way, as we become all that God has made us to be. If you are looking for the perfect church, you will be disappointed. But if you are looking for an authentic group of people that are learning to love God and each other more deeply-we invite you to journey along with us. You will find relevant worship and teaching within an atmosphere of grace and truth. We hope you will also find a welcoming family that will accept you just the way you are, and allow the Lord to transform us into the people we were created to be. Explore this site and feel free to connect with us so we can serve and assist you in anyway that we possibly can. Wherever you are, we invite you to take that next step into a hopeful future. The New Beginning is a great place to begin, and a great place to belong. See you soon.
In Jesus, Pastor Bruce and Susanne Mont
"On a more personal note"
I have been a passionate follower of Jesus for the last 26 years, and have served almost that long in the ministry. I have been married to my beautiful wife, Susanne, for almost 27 years. We have two grown daughters, Elisabeth and Hannah, and we will soon be empty-nesters. We like to ride horses and we have a small, hobby farm. I am learning to grow hay, but it is definitely a work in progress. We both feel so blessed to be a part of a loving church family like The New Beginning. We feel like we are finally home, and pray you would feel that way too. When we are not busy with the TNB family, we also like snow skiing, motorcycling and traveling. I would say we like to exercise, but we only do it because we should lol. We are looking forward to the future as we see God doing great things around and through us.
The New Beginning Church of the Nazarene